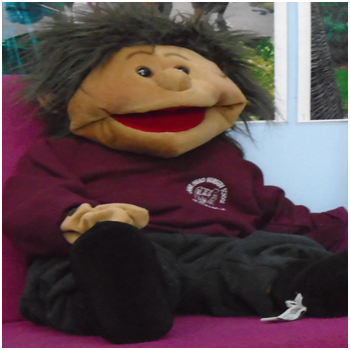 Admission to Lane Head Nursery School
Please click on this link to find out who we are and what we do!
If you would like to apply for a place at Lane Head Nursery School for your child please complete and return the Pre-Admission Form to the email address below or telephone school on 01902 368940:
nurseryadmissions@shortheathfederation.org.uk
Please note that letters were sent out to all children on our admission register on Friday 12 March. If you have your child registered with us and have not received a letter and would still like a place here, please get in touch by calling 01902 368940 or by making contact via the above email address.
If your child will be returning for an additional 3 terms in Nursery from September 2021, please complete this session preference form AS SOON AS POSSIBLE. Thank you.
Please also have a look through our current information booklet for frequently asked questions about our school.
Starting School
Please see the attached information for supporting your child with starting school.
Understanding your Child's Behaviour Workshop
Understanding your Child's Emotions Workshop
Starting Nursery - September 2021
Our admission process for 2020/2021 has worked really well, incorporating new Government guidelines in relation to COVID-19. The children settled really well into their "bubble" groups and as ever, we are really proud of our families for supporting us to settle your children quickly.
To allay any fears anyone may have, we will be able to let one adult accompany each child into school, while they are settling in. They must wear a mask/face covering to enter the school site and at all times while on the site. Following government guidelines during lock down we cannot unfortunately let any parent enter our building.
If your child's date of birth falls between 01 September 2017 and 31 August 2018 please call us to add your child's name to our admission register for September 2021. If you have already registered with us please email us using the address below, with your email address so that we can contact you in regard to our admission process. We aim to be in touch in March 2021 with regard to children starting Nursery in September 2021. We will stagger our admission process over the first few weeks of September to allow time for all of the children to settle. The admission date of your child will depend upon their month of birth.
nurseryadmissions@shortheathfederation.org.uk
We offer every child the free 15 hour entitlement and also have a limited number of 30 hour spaces each year. You will need to check whether your child is eligible for the additional hours by visiting
If you have not already done so please send the eligibility code to
nurseryadmissions@shortheathfederation.org.uk
along with the other required information shown on the declaration sent to you, and we can help you from there.
Admission Form (completed copy to be returned to school as soon as possible)
Early Years Pupil Premium Form
Our official school sweatshirt provider is Clive Mark. They have recently moved to a new address. You can now find the store on the ground floor of the Saddlers Shopping Centre, 1 Park Street, Walsall, WS1 1YS.
Email Address: www.clivemarkschoolwear.co.uk
Telephone: 0121 459 4599
And, finally ...when your child starts school, here is a reminder of the information you will need to bring into school on your child's first day - if you have not already done so.
BIRTH CERTIFICATE
If you have not already sent in your child's admission form, 30 hour eligibility declaration and Early Years Pupil Premium form, we will ask you to complete these on your child's first visit to nursery. Please bring these completed forms back to school on the next day if possible and hand them to a member of staff.