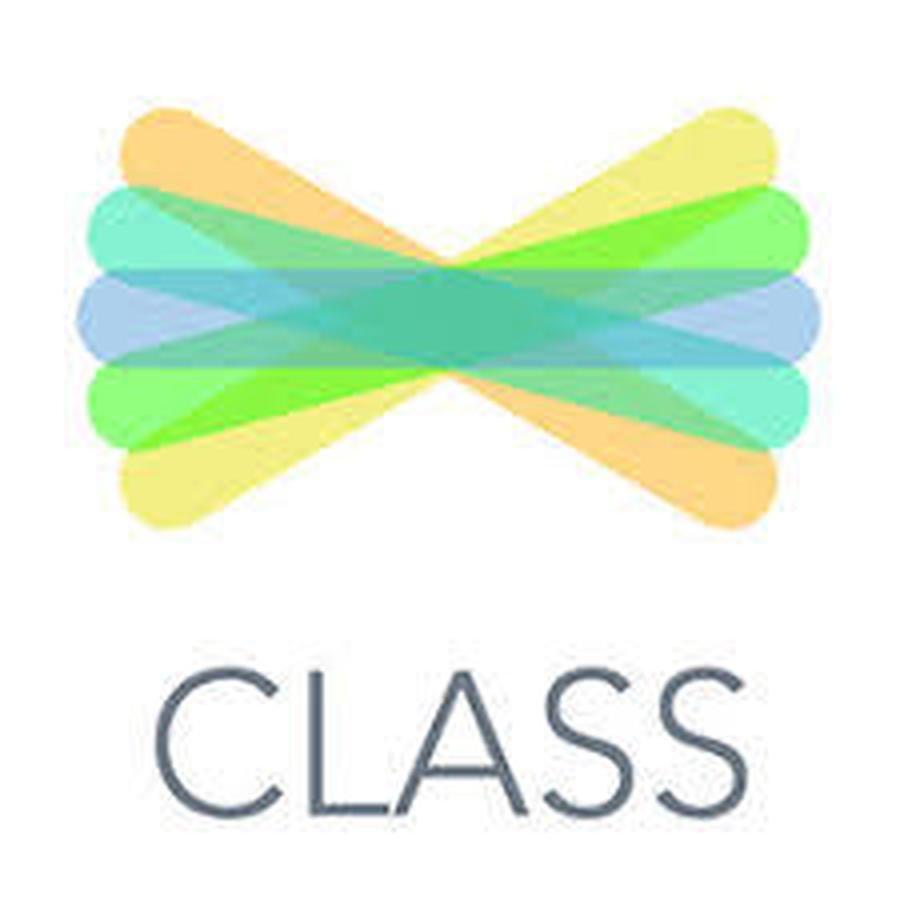 Home Learning Activities
Please access the SeeSaw Class App on any device to complete fortnightly home learning activities set by Nursery. You can securely upload photos, video clips and messages that your child's group leader can access.
Please ask if you need any support to complete these activities.
Our Easter Creation Home Link Activity...
Well done to everyone who shared their creative skills and those who won a prize!
You are all amazing!
Follow the instructions given to you by your child's group leader to download the app...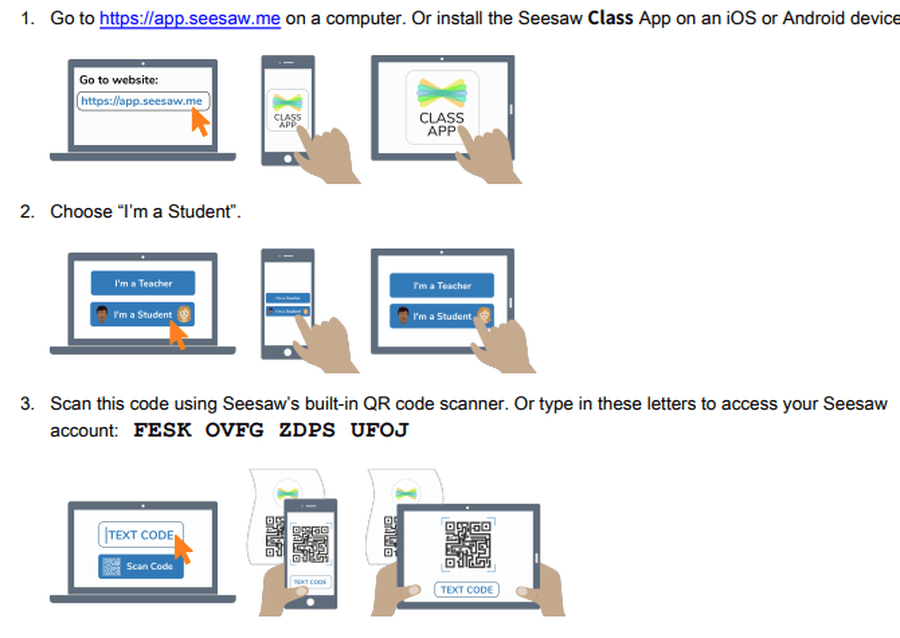 Whatever Next? Junk Modelling creations!
We have been reading Jill Murphy's 'Whatever Next' Baby bear uses his imagination and a cardboard box to create a space rocket to go to the moon. Use household boxes, tubes and containers to create a vehicle of your choice. It can be as fancy as you like. Talk to your child about the shapes of the containers and you could encourage 3D shape language like cube, cuboid, cylinder, prisms etc... encourage them to use shape language like circle, square, triangular and rectangular faces. Take a picture and post it on See Saw OR send your creation in to share with your group. We will share your posts and creations everyday next week. We cant wait to see them.
'Peace at Last' listening walk!
We have been reading Jill Murphy's 'Peace at last' Mr Bear struggles to find a place to sleep around his home which is nice and quiet. Go on a listening walk around your home. Try and find objects, equipment, toys or appliances which make different noises. Adults...try and encourage your children to tune into the noises and sounds around them, these are the skills they need to develop to move on to early phonics. Take a picture of them and talk to your family about which objects made the most noise. We will be sharing the See Saw posts with your child's group all next week, so get your good listening ears on and go searching!
Funky FRIDAY Phonic Fun...
Click on the squiggles below to watch a video clip of our pure sounds that we have been learning in Nursery
Squiggle 1 Squiggle 2 Squiggle 3 Squiggle 4 Squiggle 5 Squiggle 6 Squiggle 7
i l t u c o a d h m n r b k p e g q f j s y v w x z
In case you missed them, here are some previous Home Learning Activities that you could try with your children...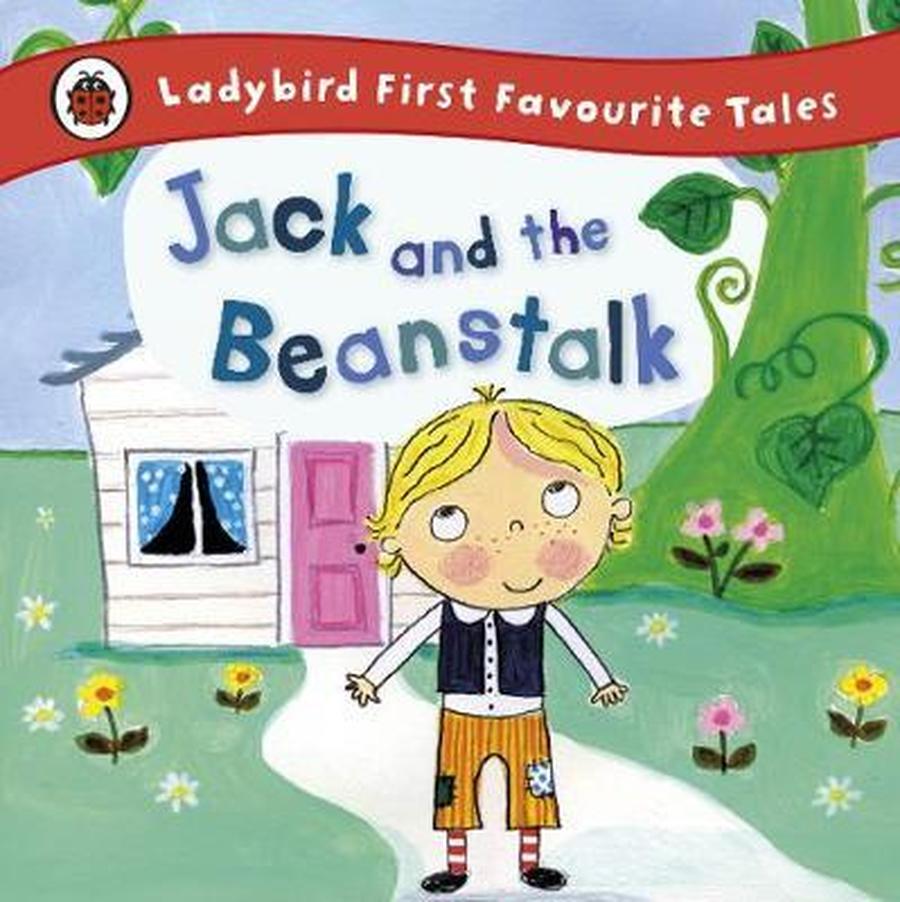 Marching Monday's task for the day…Money money money!
The Giant loved counting money in his castle. Have a look at the picture of coins I have attached. Talk to your family and see which coins you recognise. Ask a grown up to see if you can investigate the coins in their purse, pocket or wallet.
Do you see any coins which are the same?
Do you see any coins which are round?
Do you see any coins which are gold or silver in colour?
Have a go at counting the coins (this doesn't have to adding up the value, it could just be seeing how many coins there are in total)
Funky Friday's task for the day…Today it's time to look for sounds.
Ask your grown up to play 'I spy' Ask them to give you a letter sound (pure sounds work best) and see if you can find something in your home which begins with that sound. bbb book cccc car dddd dvd eeee envelope.
How many did you guess? Now have a go at these pure sounds modeled by Mrs Powell. She will introduce you to i, l, t and u. These sounds are linked to our letter formations, known to your children, as 'Squiggle number 1~ up and down.' She will show you the letter formation, the picture clue and how to say the 'pure sound' together with an action. Have a go! Why not video your child and send it to us on See Saw! Have some Phonic Fun!
Thumbs up Thursday's task for the day... Is that a shop I can see?
I wonder what shops Jack could see when he was high up on the Beanstalk? Have a look at the shop signs and brand names that are attached. Which ones can your child recognise and read? Talk about which shops they have visited and the types of things they sell. Look at the brand names and talk about where they might see that sign. Which shop is their favourite? Which shop would they like to visit after Lock-down has finished? What shop would Jack visit if he wanted... some frozen peas? a bottle of shampoo? a game for his computer? a bag of his favourite sweets? a bag of nails to fix the cupboard? or some toilet roll? When you go for your daily walk see what shops you pass on your way. Do you recognise the name of the shop?
Wiggly Wednesday's task for the day... Now that is heavy!
I can't carry that! Gather together a selection of bags. These could be carrier bags, handbags, ruck sacks or shopping bags. Ask your children to fill them with their toys. You could suggest soft toys in one bag, then books in another. (Explain to them that they will need to remember where each toy was from so they can put them back when they have finished!) Now ask them to pick the bags up. Which bag was the heaviest? Which bag was the lightest? Encouraged your children to use HEAVY, HEAVIER and HEAVIEST, LIGHT, LIGHTER and LIGHTEST, when comparing the bags. If you have weighing scales you could put the bags on there and look at how the numbers change. Which object weighs the most? Which object weighs the least?
Twirling Tuesday task for the day... Oh No! What has happened?
Let's pretend that Jack and the Giant's suit cases have got all mixed up! Have a look at the different sized clothes in your home. Who wears the largest clothes? Who wears the smallest clothes? Why not try them on? Can Mummy wear your clothes? Can you wear mummy's clothes? Have a fashion show wearing your grown up's clothes. What do they look like wearing your clothes? Now have a sort out! The clothes have got mixed up can they sort the clothes out so they go in the right suitcase? Encourage your children to use size language of BIG, BIGGER, BIGGEST, SMALL, SMALLER, SMALLEST
Marching Monday's task for the day... Let me introduce you to Jack and the Beanstalk
Share the story Jack and the beanstalk with your child using the You Tube link attached. (It is in parts so you can pause it rather than watching it in one go). Can they remember what the Giant says when he hears Jack's footsteps? Encourage them to say it in a giant voice! 'Fee Fi Fo Fum I smell the blood of an English man!' Using blocks, bricks, Lego or cardboard boxes, build the tallest tower that you have ever built! You may want to ask a grown up to help you, when the tower is too taller for you. Try to encourage your child to use tall, taller, tallest, short, shorter, shortest when you are building the tower.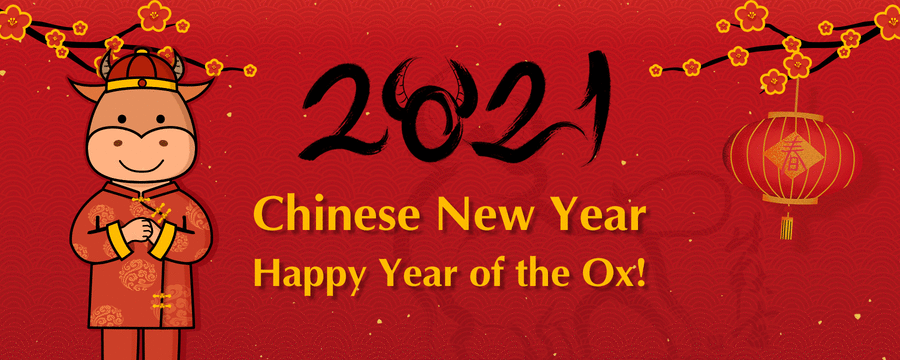 Funky Friday Wow of the day!
It's nearly Valentine's Day! Why not make something for the person you love the most. At Nursery we are decorating biscuits with red runny icing and adding sprinkles. You could decorate biscuits or if you have biscuit ingredients and fancy a spot of baking then you could make a batch of biscuits. Or... You could make paper hearts and decorate them with your pens and pencils. Write to the person you love by sending them a lovely message. Make your marks and let a grown up know all about them. It could be 'I love you Mummy to the moon and back!' or 'I love you daddy this much!'
Thumbs up Thursday's task for the day... Dance like a dragon!
Chinese dragon dancing is very popular during Chinese New Year celebrations. Watch the attached video clip taken from CBeebies shorts. It follows two children and how they enjoy their new year celebrations. Why not dance like a dragon? Find a blanket, towel or long scarf and hook it around your shoulders. Move around the room swishing the cape around your back. You could move up and down, side to side. Can you move slowly? Can you move quickly? You could make a dragon puppet that you could move to your music. Have a look at some of the examples attached. Get creative and express yourself through movement.
Wiggly Wednesday's task for the day...Chopstick fun!
Chopsticks are a great way to strengthen your fingers ready for writing. If you don't have chopsticks at home you can you use tweezers or two pencils. You will need small objects like smarties, cereal or even cotton wool balls. Use the chopsticks or tweezers and see how many small objects you can pick up and move to another bowl. Can you put one object in the bowl? Two? Three? Can you match the amounts to numerals? Ask a grown up to write number cards and can you match the amount to the number? Set a family challenge and see who can pick up the most objects using the chopsticks or tweezers. Who collected the most? Who found the task hard? Who found the task easy? Enjoy your funky fingers challenge!
Twirling Tuesday's task for the day!
To celebrate Chinese New Year at Nursery we would make decorations which would hang all around our story corners. We would make Chinese lanterns. These are made from a colourful piece of A4 paper, folded long ways (portrait) to make a long thin rectangle. Then we would make snips in the paper along the fold. We would snip until we reached about 2cm from the edge. Ask a grown up to help with scissors. Next we would open the paper and roll the paper the opposite way. You will see the slits open, fix it with sticky tape. Have a look at the website I have attached. You will be able to see visual instructions step by step. If a lantern is a little tricky, why not make a paper fan? Fold a piece of paper forwards and backwards then open up to reveal a fan. These can be hung too to create a decoration!
Marching Monday's task for the day!
This week we are celebrating Chinese New Year. Follow the link and watch the story on CBeebies. What animals did you see in the story? Who did you think was going to win the race? This year it is the year of the Ox. An ox is a working cow. They are loyal and hard working. Have a go at making an ox using recycled items from your home. You could use kitchen rolls, cardboard boxes, lengths of old wool or ribbon, or whatever you can find. Have a look at the items attached for ideas and see how creative you can be!
Funky Friday WOW task for the day... Let's get moving!
Today show me your best moves! Make your own Little Nut Brown hare ears using the example attached. Now become Little Nut Brown hare and bounce around the living room to your favourite tunes! Or copy the dance moves from Go-Noodle and Koo-Koo Kangeroo! Your children will love to show you their moooves!! SO get your groove on and blast those tunes out! You could make your own little Nut Brown Hare using play dough, don't forget to make his ears really long and his paws very bouncy! You can make your own play dough using 2 cups of flour (plain or self-raising), 1 cup of salt and 1 cup of warm water. Mix it together and store in an airtight container. You will be able to use for about a week. Add more flour if it is too sticky.
Thumbs up Thursday's task for the day: Wishes and Feelings
Let's be honest with each other, we are all struggling with this way of living. We are all missing certain things we used to do without thinking. Today is a great opportunity to stop and appreciate all those things we perhaps took for granted? It could be as simple as going inside McDonald's and having your favourite Happy Meal or playing a game in the park with your family and friends. Today, create a wish list of things you would like to do when lock-down is lifted. Share your wishes and feelings and talk about memories they provoke! I would really like a BBQ with my family, eating hot dogs and chicken kebabs in my garden! How about you? Use the wizard picture and add your wishes to his wand cloud. Follow the link attached for more ideas to explore feelings and wishes with young children. You can make eggy faces and change how they feel. Have a go and send us some pictures today!
Wiggly Wednesday's task for the day... It's all about happiness!
Today focus on something that makes you happy. Collect objects around your home that make you feel happy. It could be a photo of a family member? It could be your favourite snugly cuddly toy? It could be a picture of your favourite food that you like to eat? It could be a your favourite CD song It could be your favourite DVD film? Take a picture or record a video clip with you and your favourite happy things! Everyone needs a brain break at times, show your family how we use Jaime's Yoga! Just follow the link! Why not get creative and explore Little Nut Brown Hare using the attached sheets!
Twirling Tuesday task for the day... I love...?
We all think we know our children inside and out but they truly do surprise us at times. Talk to your child about the things they love, make notes and see if you were right! - What toy do you love the most? - Which is your favourite animal? - What is your favourite colour? - What clothes you do you like to wear? - What is your favourite book? - What is your favourite song? - What is your favourite film or TV programme? - What is your favourite food? - Where is your favourite place to play? - Where is your favourite place to visit? Now talk about people they love. Draw or create a love tree. They could put family, friends, even pets on their tree. You could draw pictures or add photos.
Marching Monday's task for the day... Guess How Much I Love You!
Watch the story being read to you by Mrs Powell. Now its your turn to make a video clip. Can you stretch up tall? Bend down small? Stretch your arms out as wide as you can. Can you bounce up and down as high as you can suing two feet? Now try hopping on one foot!
Have a running or a hopping race. Set out where you need to race to and who is competing. Remember to give a count down 1, 2, 3 GO! Who was the fastest? Who was the slowest? Who won? Who came last?
Have a go at making Little Nut Brown Hare using the attached activity.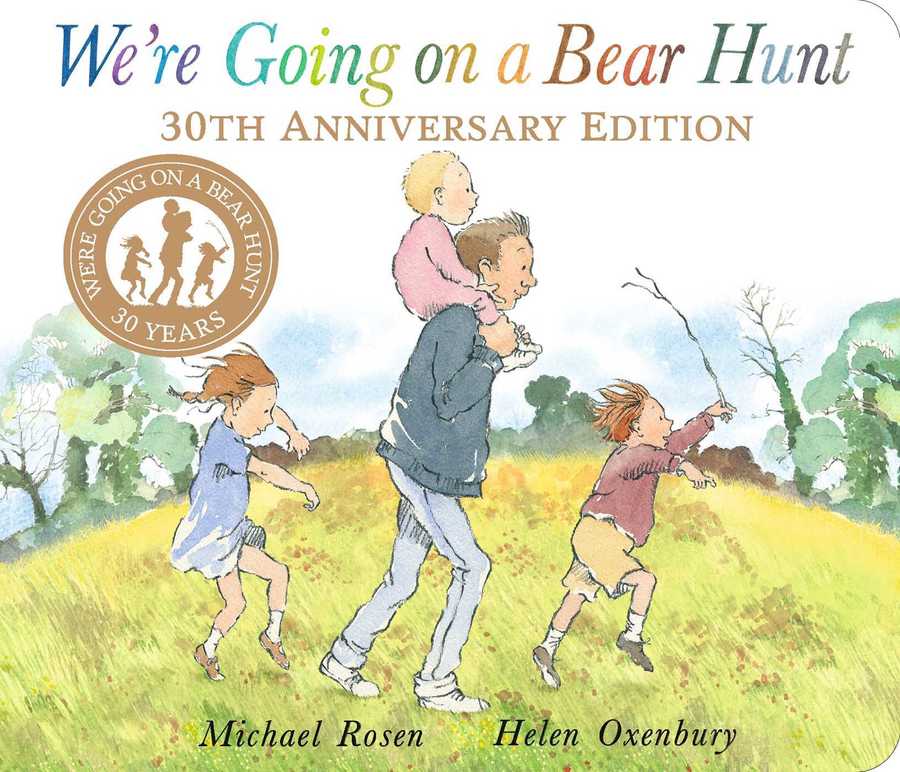 Funky Friday WOW task for the day... Spot a bird!
So this week we have heard the birds, made a bird and fed the birds. Today we are going to tally birds. This means watching the birds from a window, going for a walk or sitting quietly in the garden. Look at the birds on the list. Give a mark to the box every time you see that type of bird. Which bird did you see lots of? Which birds did you not see at all? How many birds did you see altogether? Which one was a noisy bird? Which one was the biggest bird?
Have a go at drawing your favourite bird. You made need a two circles and some lines for his wings. I can't wait to see which type of bird was the most popular bird!
Thumbs up Thursday's task for the day... feed the birds, tuppence a bag!
To entice a bird in to your garden you need a little food. This could be bird seed on a little plate or a string of breakfast cereal wrapped around the branch of a tree. You could get creative and make a fancy bird feeder like the ones attached. You will need a plastic bottle with a screw lid. Make a hole in the side of the bottle to push a pencil through. This will be used as a landing platform for your bird to perch on as they munch the seed. Now fill you bottle with bird seed. If you have no bird seed lying around... Why not thread some cereal hoops onto a piece of string? Secure with a knot in the end and hang it on a tree in the garden, like a necklace. You may need to put your feeder high enough to stop the cats from preying on the birds. Now step back and watch the birds flock into your garden. What birds visited your feeder? Could you name them? Why not take a photo and send it to your group leader?
Wiggly Wednesday's task for the day... Its all about your senses!
Going for a barefoot walk can be exciting. We are used to walking around our homes with no socks on but have we ever thought how it feels on different surfaces? In Nursery we love to explore our senses especially with our feet! Take your socks off and explore the warm fluffy carpet. Wiggle your toes and talk to your grown up about how it feels. Go into the kitchen how does it feel now? cold? hard? is the floor tiled? or is wooded? Be brave and go outside (make sure the floor is safe and free of sharp objects) Step onto the grass. How does they feel? Ask a grown to let you put your feet in a bowl of water. How does the water feel? Make sure you have a towel handy to dry them afterwards.
If feeling textures with you feet is a particularly strange sensory experience for you, why not create a sensory bottle. Add grass, or mud, or shredded paper to a plastic water bottle, fill with water and see what happens. If you have vegetable oil in your kitchen cupboard, fill the empty plastic bottle about half way and top up with water. What happens when you shake the bottle (with the cap screwed on tight)? Why not create a noisy sensory bottle and add small stones or rice to the bottle. What does it sound like?
Today's task for the day... Magic fingers!
Stay alert and exercise your fingers! Follow the pattern guides on the attachment and using the tablet tools, choose lots of funky colours to trace the patterns. Your patterns will be saved and your group leader will LOVE them! You could recreate your own patterns using pens, crayons, chalks or even a little paint. Get a piece of paper and take your drawing fingers for a walk. Up and down Round and round Snail shell patterns Zig-zag patterns Go wild and make your fingers do all of the work! You may want to try and write your own name. Think of each letter formation as shapes... Are they round letters... c o a d? Are they lined letters... i l t u? Are they humped letters...m n h b r? Are they zig-zag letters...p k f v w x z y q? Are they snail shell letters... e g j s ? Have a practice and mum's and dad's only capital letters for the beginning letter of your child's name! Cant wait to see your MAGIC FINGERS
Marching Monday 25th January Task for the day... It's snowing!
Today is a snowy kind of day. A stay at home kind of day. A 'wrap up warm' kind of day. A 'make huge footprints in the snow' kind of day! A 'build a jolly snowman' kind of day! A 'throw a snow ball high in the air' kind of day.
After having so much fun in the glorious white snow, get nice and warm. Snuggle down with your favourite blanket and watch your favourite film. Mine is definitely Frozen! Send us a picture of you enjoying the snow and then show us your favourite film. Have fun!
You have had a very busy week... Making maps, dens, binoculars and telling stories! So to finish off your Nursery week have a Teddy Bears Picnic (indoor as the weather is very cold and wet!) Make invitations for all of your toys. Tell where it will be, what time they need to arrive and what they will need to bring. Make place mats so all your toys know where to sit. Ask a grown up to help you with the food. Will you have a sandwich? Maybe a piece of fruit? Yoghurt? Crisps? Take a photo of your picnic and post it on See Saw. I can't wait to see the place mats, invitations and you enjoying your picnic.

Wiggly Wednesday's task for the day...I can see a Cave!
Make a cave fit for a bear to live in! Ask a grown up to help you gather blankets, towels, pillows, cushions and pegs.
You could use a clothes drying rack or two chairs as your main structure. Lay the blankets over the furniture, fix with pegs and climb in. You could use the cushions and pillows to make it snug. Will it be dark inside? You may need a torch.
Have you created a doorway or entrance to get in and out safely? Grab your favourite toys, a torch and set up camp! Is it bigger enough for your grown up to get in too? How many family members can you fit in? You could use the binoculars you made the day before to keep a watch out for bears!
You can now use words like structure, den, cave, snug, binoculars, secure, fit, camp, entrance, doorway, roof, sides, walls etc...
Twirling Tuesday task for the day...We're going on a Walk
Make a set of binoculars from two cardboard tubes. You could use kitchen roll tubes or toilet roll tubes. Tape them together and fix some string or wool to the tubes, like in the picture attached. Now you are ready to go for a walk. Wrap up warm and if you have any wellies or boots you may need to put them on too. With a grown up go for a walk. This could be to your local green space like Rough Wood or even a walk around the local housing estate. What can you see through your binoculars? Did you see any really tall trees? Did you see any Birds flying around or perched on a branch? Different types of house and homes? Did you see anyone you knew on the walk? Did your grown up say hello? Did you pass any shops that were open? Did you hear any sounds that you recognised? Have a great walk and let us know what you have seen on your travels.
Marching Monday's task for the day 18th January 2021... We're Going on a Bear Hunt
Sit back, relax and follow the attached link to watch our Treasured Text, We're Going on a Bear Hunt.
Where did the family go? What did they see? What noises did they hear?
Can you make the noise of the long wavy grass? Can you make the noise when they traveled through the deep, cold river? Can you make the noise of the thick oozy mud? Can you make the noise when they walked through the big dark forest? Can you make the noise of the swirling whirling snowstorm? What did they see in the narrow gloomy cave?
What an adventure! With a grown up draw the family's journey to the cave. What did they see first, next and last? It could look like the attached picture. Have a go and send us your maps.
Have a Gruffalo's feast for lunch.

Create your own Gruffalo's sandwich or even a wrap. Ask a grown to help you cut the bread into the shape you want. If you have biscuit cutters you could cut your bread into different shapes.
What will you add to the bread to make it delicious? Cheese? Ham? chocolate spread? peanut butter?
You could even create a Gruffalo face? or even an Owl's face using tasty ingredients! What will you use to give him eyes? nose? mouth? Why not add ingredients you haven't tried before?
Be adventurous! Send us a photo of you and your family enjoying your feast! You will now be able to say the food items you have used, use kitchen tools safely and enjoy a tasty treat!
Wiggly Wednesday 13th January's Tasks for the day!
Kitchen Lid Treasure
You will need: Small objects such as bottle tops, coins or counters (you could use pieces from a board game).
Place them in front of you. How many can you see? Count them, were you correct?
Now put the small objects in to groups of 2. How many groups have you made? Now put them into groups of 3.
Can you make different patterns? If you have two different colours can you make a repeating pattern...red, blue, red, blue etc...
Can you make a picture with your small objects?
You will now be able to use mathematical language... number names (0-20), shape names (circle, square, triangle, rectangle), pattern words (spotty, stripy, zig-zag, lines,)
Post your patterns, pictures and your groups for your Group Leader to see!
Twirling Tuesday 12th January's Tasks!
Come and see the underground house!
Animals have a home where they can sleep, eat and keep safe and warm. These are called habitats. Foxes usually live in forests and woodlands. They make their homes by digging burrows in the ground. These burrows, also called dens. They sleep, eat and keep their pups safe in their den.
Mice usually build their homes underground or in trees. Underground nests are called burrows and keep the mouse safe from predators while the mouse sleeps.
Owls sometimes make their home inside tree hollows or they make nests in old buildings. They sleep during the day and hunt for food at night time. Where do you think a Gruffalo would live? High in a tree in a nest? Deep underground in burrow or a den?
Design a home for your Gruffalo to live in. What will it be made from? Sticks and twigs? Bricks and blocks? How will he keep warm from the frosty weather? How will he keep dry from the blustery rain?
Using your design, now make it! You could use empty boxes, paper, sticky tape or Lego bricks, Mega Blocks, wooden blocks and bricks. You could even use CD and DVD cases to make your den! You could use things from outside; stones, leaves, grass etc... Be inventive and construct a habitat (home) for your Gruffalo!
Now you will be able to use words like: home, house, habitat, den, burrow, nest, design, make, build, construct, strong, safe, warm, dry, waterproof etc...
Marching Monday 11th January's Task for the day!
Hey ho tracks in the snow!
We all like to leave footprints in the snow. Have a look at these footprints in the picture attached. Can you guess the animals which made them? Look at the patterns they have made.
Look at your feet. Who has the biggest feet in your house? Who has the smallest feet? What size shoe do they wear? Have a look for the shoe size number in their shoe. What number can you find on your shoes?
Now draw around your feet or if you have paint you could print them, (don't forget to have some soapy water and a towel handy to wash the paint away once you have finished!) What does your print look like? Is it the same as your brother/sister/mum/dad?
I can't wait to hear the mathematical language you now know... Shape language when you are looking at the animal tracks and prints... curved, circular, straight, edge, corner, pointed etc... Size language: big, bigger, biggest, small, smaller, smallest, long, longer, longest, short, shorter, shortest! Number names when you can find the numerals 1-13 in your family's shoes.
Friday 8th January's task for the day!
How do they feel?
Watch or read the Gruffalo story again. Talk to your child about the feelings of each animal when they first meet each other. How does the mouse feel when he sees the Owl? How does the fox feel when he meets the mouse? Ask your child to talk about how they would feel if they met the Gruffalo? Why not make Gruffalo finger puppets and pretend to be the characters from the story?
Thursday 7th January's task!
Purple prickles all over his back...
Have a go at making your very own Gruffalo. You can use a clean cardboard tube, brown crayons or felt-tip pens to make his body. Cut different shapes out of paper/cardboard to add more detail. Ask a grown up to watch you use the scissors safely. Post your finished Gruffalo for your group leader to see. You are so creative!
Wednesday 6th January's task!
Who made that sound?
In the Gruffalo you can hear different animal sounds. Can you recreate the sound the owl makes? What about the snake? Can you speak quietly like the mouse? Or roar loudly like the Gruffalo? Why not make an instrument using objects found around your house to accompany the story. Use the link attached for ideas.
Click HERE to download the BIG ideas for Home Learning (Thank you to ABCdoes Home learning)