If you would like to send us comments about your child's report and time in Nursery - please use this
Friday 12th June 2020
Important update letter to parents
Friday 22nd May 2020
Important update letter to parents
Wednesday 20th May 2020
Important update letter to parents
Friday 15th May 2020
Important: Below is a letter to parents about the potential reopening of school to Nursery, Reception, Year 1 and Year 6. Please read carefully.
If your child is in one of these year groups, a member of staff will be in contact with you, from Monday, to gather your thoughts about the potential Government advice to reopen.
Please read: Letter to Parents
11 May 2020
You will be aware by now of the Prime Minister's announcements yesterday. He stated that a phased re-opening of schools may begin on 1st June for children in Reception, Year 1 and Year 6. We are waiting for more guidance on this and will keep you informed as much as we can.
What I can promise you though, is that the safety of our children and staff is our first priority. Our schools will reopen only when it is considered safe to do so. We are working with the Local Authority and the teaching unions on robust risk assessments and these will determine how we can operate safely.
In the meantime, please use
contact@shortheathfederation.org.uk
for any queries you might have. Take care. Stay alert.
Mrs Cathy Draper
Executive Head Teacher
Short Heath Cobra Club
School will remain open next week for children of critical care workers and those with an EHC plan, a social worker and those who could be vulnerable. School continues to risk assess these places. If your child is in this week, we will check with you what you need for next week. If your child needs a place for next week, even if you have already told us about this, you need to complete the key worker form below. You need one for each child. Please return these by 12.00 midday on Wednesday contact@shortheathfederation.org.uk so that we can plan staffing.
Thanks to those of you who are keeping your child at home where at all possible. Thanks to staff who put themselves at risk to come in every day. We are starting to struggle with staffing levels, so need to monitor the situation day by day.
PLEASE NOTE: ALL CHILDREN WILL NEED TO BRING A PACKED LUNCH.
The Duke and Duchess of Cambridge have contributed to an updated campaign for the Every Mind Matters NHS toolkit that offers expert advice and practical tips to help everybody look after their mental health and wellbeing. The site has been updated to provide support and advice during the COVID-19 pandemic. Support can be accessed via this link.
19.04.2020
The potential for domestic abuse and violence to go unseen is high.
Click here for help, support and information on domestic abuse. Further information can be found on our Keeping Children Safe page.
06.04.20
Keeping Children Safe in Education - click on the link below for the updated guidance.
Coronavirus (COVID-19): safeguarding in schools, colleges and other providers. (This is interim safeguarding guidance, it is under review and will be updated.)
31.03.20
In line with Government and Local Authority advice, our Child Protection policy has been reviewed and addition made. Click here to read.
Welcome to our school!
Hello and welcome to
Lane Head Nursery School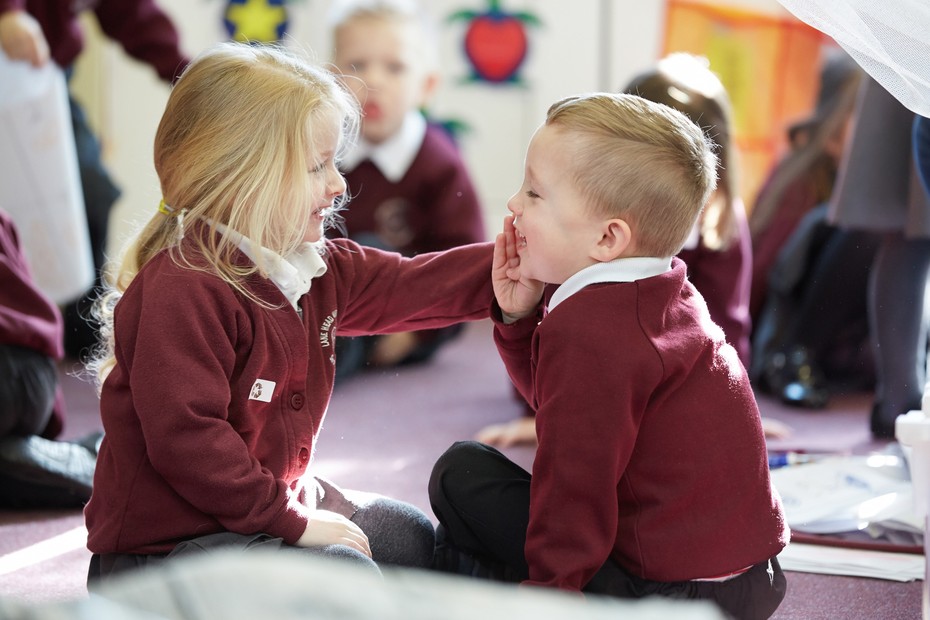 We understand that choosing the best start for your child's educational journey is the most important decision you will make.
At Lane Head Nursery School, we provide an inspiring and enabling
environment. All children are encouraged to learn actively through planned, purposeful and spontaneous play every day.
We are passionate about providing a range of enriching opportunities to inspire our youngest children's love of learning.
Our team of dedicated staff understand that some children have a strong preference for being either indoors or outside. Our free flow learning environment and 'Can Do' approach enables Every child to discover and work this Way.
Everyone is encouraged to develop at their own pace. We can promise that each day your child will learn something new in our highly stimulating, imaginative and creative environment.

By listening to and carefully observing your children at play, we deliver a planned Early Years curriculum that guarantees every day will be filled with fun whilst making lasting friendships!
Our aim is simple…
Every Day, In Every Way, Everyone Matters...