Update for Monday 29th November
We will be trying to make our school sites as safe as possible in the morning. Snow is likely to freeze tonight. Please get your children to school for 10:30am and not any earlier than this to allow staff to get on site safely.
Many thanks for your continual support!
From Monday 18 October we have been advised by Public Health Walsall to work in 'bubbles'. We ask that all parents wear masks while on site and leave their children with their group leader at the entrance to nursery. As currently, the children will then be brought out to you individually at the end of session. Please note that we will introduce staggered start and end session times for some groups of children:
Diamond and Emerald Groups will continue to arrive at 8.45 am and leave at 2.45 pm.
Ruby Group 30 Hour children will arrive promptly for 8.40 am and leave at 2.45 pm
Ruby Morning Group children will arrive promptly for 8.40 am and leave at 11.35 am
Moonstone Group Children will arrive promptly for 8.45 am and leave at 11.40 am
Sapphire Morning Group children will arrive promptly for 8.50 am and leave at 11.45 am
Ruby and Sapphire Afternoon Groups children will continue to arrive for 12.45 pm and leave at 3.40 pm.
Many thanks for your continued support and co-operation.
Welcome to our school!
Hello and welcome to
Lane Head Nursery School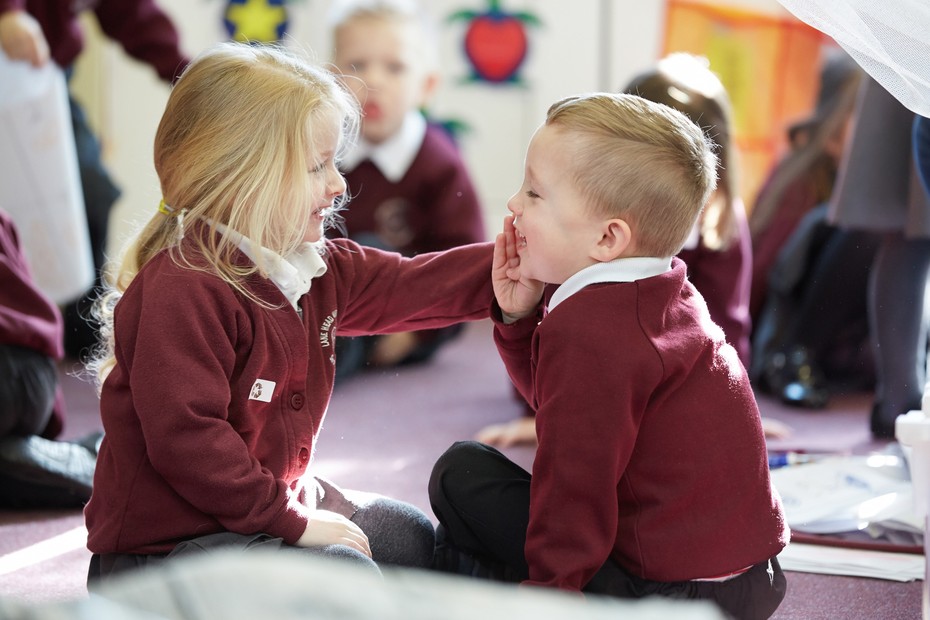 Welcome to all of our new families. Thank you for helping everyone to keep safe by following the school guidelines and wearing a mask as soon as you arrive on site ( this now includes while you wait outside). Please remember only one parent can come on site each day, to help to keep an appropriate social distance from each other. Together, we can all help each other to keep safe!

We understand that choosing the best start for your child's educational journey is the most important decision you will make.
At Lane Head Nursery School, we provide an inspiring and enabling
environment. All children are encouraged to learn actively through planned, purposeful and spontaneous play every day.
We are passionate about providing a range of enriching opportunities to inspire our youngest children's love of learning.
Our team of dedicated staff understand that some children have a strong preference for being either indoors or outside. Our free flow learning environment and 'Can Do' approach enables Every child to discover and work this Way.
Everyone is encouraged to develop at their own pace. We can promise that each day your child will learn something new in our highly stimulating, imaginative and creative environment.

By listening to and carefully observing your children at play, we deliver a planned Early Years curriculum that guarantees every day will be filled with fun whilst making lasting friendships!
Our aim is simple…
Every Day, In Every Way, Everyone Matters...