COVID UPDATE - JUNE 2021
You will know that Covid rates are on the rise again. Please do your bit and follow the rules.
It is safer to meet people outdoors. This is because COVID-19 spreads much more easily indoors. However, you can meet up indoors with friends and family you do not live with, either:
in a group of up to 6 from any number of households (children of all ages count towards the limit of 6)

in a group of any size from up to two households (each household can include an existing support bubble, if eligible)
If you are meeting friends and family, you can make a personal choice on whether to keep your distance from them, but you should still be cautious.
Please wear face masks when on school site and still only one parent should be on site to drop off or collect a child.
If we all follow the rules, we may have a chance of having restrictions lifted so that we can all enjoy Summer to the full.
Thank you
Welcome to our school!
Hello and welcome to
Lane Head Nursery School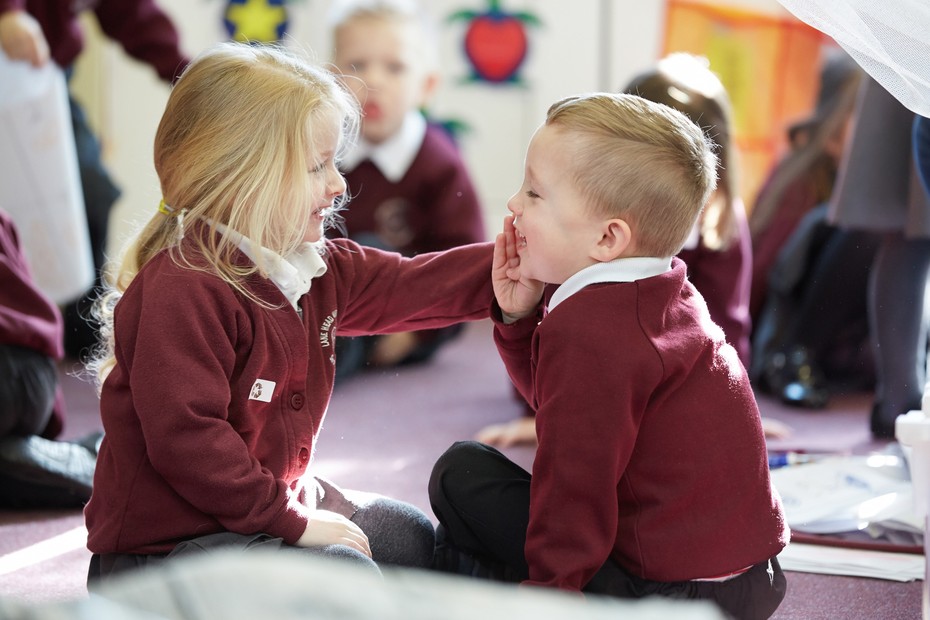 Welcome to all of our new families. Thank you for helping everyone to keep safe by following the school guidelines and wearing a mask as soon as you arrive on site ( this now includes while you wait outside). Please remember only one parent can come on site each day, to help to keep an appropriate social distance from each other. Together, we can all help each other to keep safe!

We understand that choosing the best start for your child's educational journey is the most important decision you will make.
At Lane Head Nursery School, we provide an inspiring and enabling
environment. All children are encouraged to learn actively through planned, purposeful and spontaneous play every day.
We are passionate about providing a range of enriching opportunities to inspire our youngest children's love of learning.
Our team of dedicated staff understand that some children have a strong preference for being either indoors or outside. Our free flow learning environment and 'Can Do' approach enables Every child to discover and work this Way.
Everyone is encouraged to develop at their own pace. We can promise that each day your child will learn something new in our highly stimulating, imaginative and creative environment.

By listening to and carefully observing your children at play, we deliver a planned Early Years curriculum that guarantees every day will be filled with fun whilst making lasting friendships!
Our aim is simple…
Every Day, In Every Way, Everyone Matters...